Much needed day off for Bruins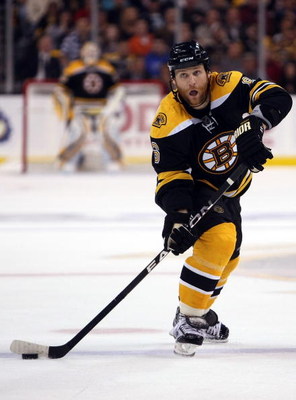 Asking a team who are coming off a wearisome and uninspired defeat for an answer on their performance can sometimes sound like a broken record. For the Boston Bruins, the common answer has been in their inability to play for a full 60 minutes, and not getting the best out of their best players.
The Bruins got mangled by the Ottawa Senators on Monday afternoon at the TD Garden, 5-1. Some people could point to a lack of effort in defeat, while others say it's due to injuries. But by the looks of the depleted B's, the answer could be as simple as saying they're just exhausted.
Coming from a west coast road trip which consisted of three games in four nights, 1-1-1 record, the Bruins gave a heck of a performance in which they could have won all three games. But with an ever-growing injury list, the 190 minutes of hockey out west took its toll come Monday in Boston.
"When you're tired, you're not just tired physically, you're tired mentally." said head coach Claude Julien after Monday's game. "We had to kill some 5-on-3's, some 5-on-4's in LA. You know, you look at your bench and it's getting thinner by the second. Begin's gone for the game, Bitz wasn't a hundred percent and so on, so forth. So your bench gets thinner and your options get even less. So certain guys played so much in certain situations, and again that I think eventually caught up to us, that's the reality behind it all.
"There's no doubt we need to get some rest right now.' Julien added. "And trying to regroup on a Wednesday with a practice and face these next two teams here with at least more energy than we did tonight, that's the right thing to do. It's as simple as that."
I, for one, would most certainly categorize this loss as pure exhaustion with a depleted lineup. Anyone who says playing four games in six days, in different time zones, doesn't catch up with them and isn't an excuse is simply fooling themselves. These same people fail to realize that they are in fact human beings. Albeit they are professional athletes who get paid a bundle of money, but they do get fatigued and broken down like all humans do.

The Bruins welcomed Patrice Bergeron back to the lineup on Monday, after missing two-week s with a broken thumb. However, Marc Savard and Andrew Ference are still a couple of weeks away from returning to action; while Marco Sturm, Steve Begin, and Byron Bitz are still listed as day-to-day.
Dennis Wideman, who missed Saturday's game against the Kings due to a virus, suited-up on Monday and logged the second most minutes on the team.
"Yeah, I mean, there were guys that played a lot on the road trip and it was a pretty long road trip, not as far as length, but hard." Wideman said. "And they played real hard and they played a lot. Coming back, obviously we wanted to see a little more out of ourselves today.
Registering an indicative minus-3 rating against Ottawa, Wideman was not only the worst player in Black and Gold on Monday, but there was just no way he was back to 100 percent.
"I didn't play the last game, but I didn't feel great. But, you're not going to feel great every game but you have to hope that you're mentally there."
With their off-day today, the Bruins should take advantage of this day to regroup and recoup. Because come Thursday, they'll be looking at another three games in four nights